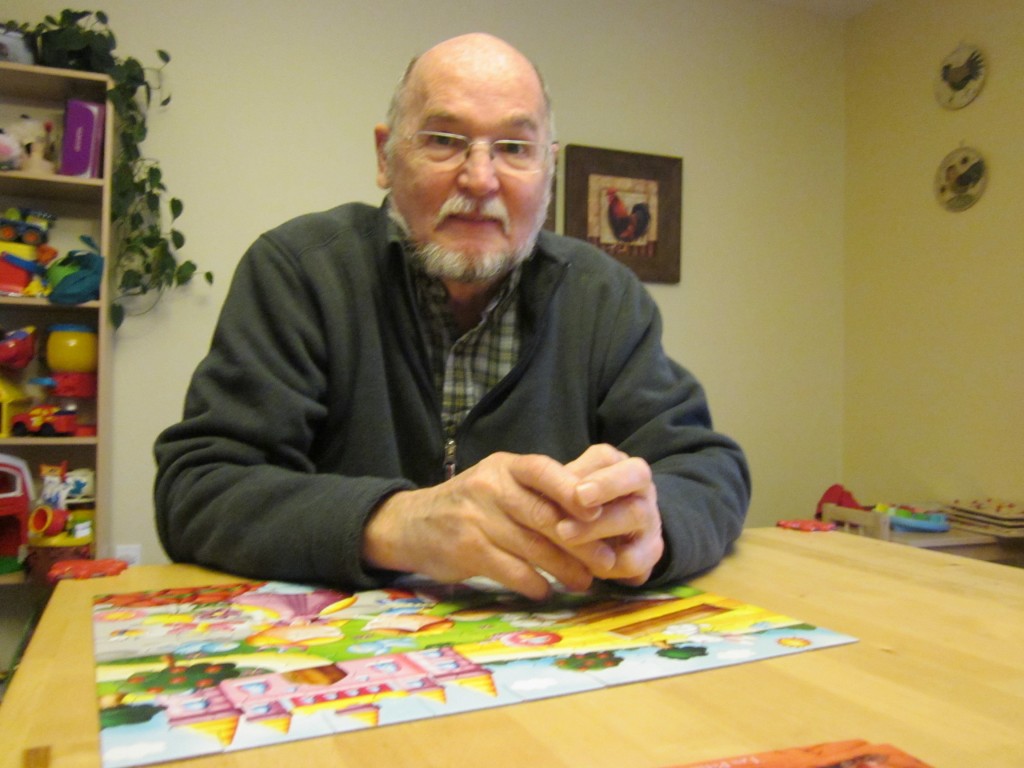 My adoptive father Marcel was diagnosed with prostate cancer 10 years ago. Last February my adoptive mom (a retired breast cancer nurse) called me and informed me that his cancer was now metastatic which meant a switch to hormone therapy. So in the midst of shipping my first batch of Good Night Lamps (which was delayed in production) I went home to see them.
I've known him and my adoptive family since I was 18 and he has had a profound effect on my personal and professional life.
He's retired now but during his long career he was an engineering technician working on hydro-electric dam construction sites such as Manic-5. He finished his career managing budgets and teams for for large scale projects at Hydro-Québec. He always had an attitude that as a woman, I could do anything I wanted. When I had a horrible time with advanced maths at 19, he would tell me "you can do it" and "c'est just un mauvais moment à passer" which loosely translates as "this is a short-lived pain". I've kept that in my mind every time I had a difficult time. When I closed my first business five years ago. When I failed to find funding for the Good Night Lamp two years ago and I was heavily in debt. And also these days, as I power through the shipping of my first batch to customers all across Europe and continue to work as a consultant.
I'm thankful every day that I have them in my life, even if geographic location separates us. The Good Night Lamp always has been for them. There is no better personal motivation for me but to continue to do well, make them proud and support them in any way I can which now means supporting the people who can make a medical different to him. So I will be donating 10% of my paid work to Prostate Cancer Canada's research efforts.
What he is going through now isn't short-lived. He will have to fight this for the rest of his life. But perhaps one day, I will be able to tell him too that the pain will be short-lived. It's a dangerous hope, but without hope, we have nothing.